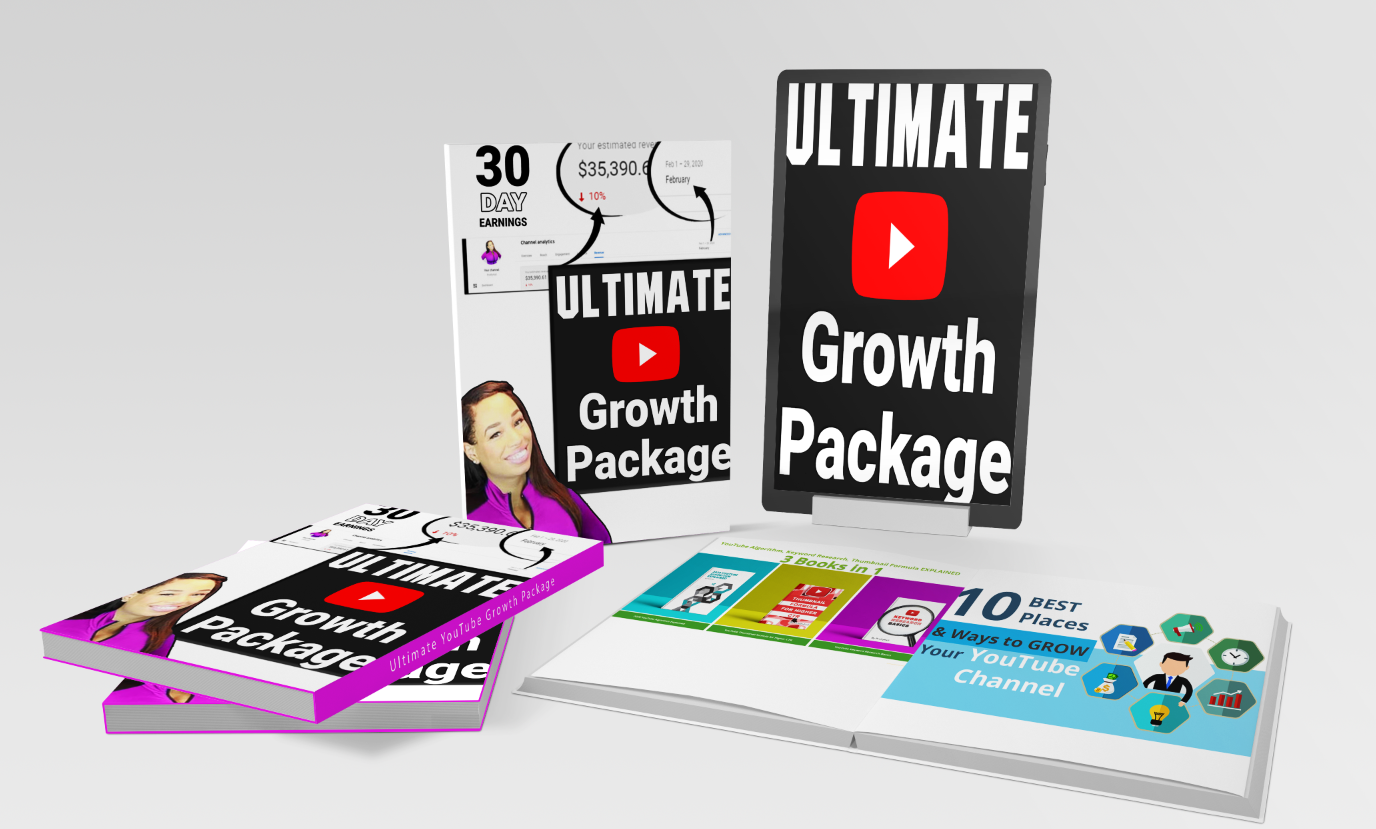 ULTIMATE YouTube Growth Package
The ULTIMATE YouTube Growth Package

YouTube Program For those who want to Learn and Grow
---
Learn how I was able to transform my YouTube channel from a Hobby into a Full-time income. You will receive step-by-step instructions on how you can do the same.
The truth is, a majority of YouTubers and "Social Media Experts" share false, misleading, or incomplete information simply because their success happened randomly so they have no clue what they did to cause it and are only guessing.
Through trial, error, and thorough research, I developed a formula for success that took my channel into the stratosphere! Now, I want to share it with people who can benefit from it and are truly eager to learn.
This is why I am pricing it in a way that will separate those who genuinely want to take their YouTube channel to the next level from those who don't care either way and are depending on "luck".
Package Includes
Step by Step guides, Challenges, and Tools included in the Package
---
How I gained 500K Subscribers and over 25 Million Views Organically (and you can too)
Top 10 BEST Places and ways to Grow your YouTube Channel
2020 YouTube Algorithm EXPLAINED
YouTube Keyword Research Basics
3 Steps to Rank your Video in the YouTube Search Engine
YouTube Thumbnail Formula for Higher CTR
How to get Sponsored on YouTube
Top 10 Websites to get Sponsorship Deals
5 Additional Ways to make Money on YouTube (NOT including Adsense)
How to INCREASE Adsense Earnings
90 Day YouTube Growth Strategy
EXCLUSIVE Interactive Live Q&A Pass
Gain a better understanding of
Analytics, Thumbnails, Video Promotion, Search Engine Optimization, Sponsorships, Engagement, Adsense, Revenue Streams